∆ Brand Concept
MITIQUE® is meant to represented as "Boutique of Taiwan", which is a combination word of M.I.T.(Made in Taiwan) and Boutique.
∆ Brand vision
§Taste & Lifestyle§ – Like the design of the LOGO –  Unicorn to tread the path of snow in search of plum blossom – showing its unique taste of lifestyle and noble personality.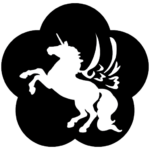 ∆ Virtual Channel
MITIQUE® Online Shop , PChome, Yahoo, Kingstone Online Bookstore, Books Online Bookstore, MOMO, TreeMall, friDay, APEZGO, PayEasy, ETMall, U-Mall, ibon mart, Lazada……etc.
∆ Physical Channel
– Closed Sales Channel
Sheng-en, Chunghwa Telecom…etc.
– Open Sales Channel
Currently under market evaluation.
∆ ZOLA Company is the first professional writing instrument manufacturer established in Taiwan.
– Originally founded as "Feng Chuan Fountain Pen Company" in Chiayi City in 1945.
– In order to expand business in domestic market, company moved to Taipei county (now as known as New Taipei City) in 1963 and renamed as "Tai-Chi Industrial Company".
– Due to business transformation from domestic market expand to export, Company moved to Taipei City and renamed as "ZOLA Company" in 1981 till nowadays.
∆ OBM Brands
– Our own brand: "ZOLA®" – is selling in major department stores and stationery stores in Taiwan, Japan, Hong Kong and Shanghai since 1981. This brand is only selling on oversea markets nowadays.
– Our new brand: "MITIQUE®" – is back to domestic market in Taiwan and start selling since 2014.